Spencer Hall
Spencer Hall has more than 40 years of experience litigating cases in state and federal courts. Spencer's practice focuses on commercial disputes, including investment fraud, business torts, contract disputes, employment, consumer protection, and intellectual property. Spencer has been honored by his peers as a Washington Law & Politics "Super Lawyer" every year since 1999. He is a Fellow of the International Society of Barristers, the American College of Trial Lawyers and the Litigation Counsel of America.
Education
University of Virginia, J.D., 1975
Georgia Institute of Technology, Bachelors of Industrial Engineering, 1969

Alpha Pi Mu (Industrial Engineering Honor Society)
Practice History
Spencer Hall PLLC, formerly known as Hall & George PLLC, Spencer Hall & Associates PLLC and Hall Zanzig Claflin McEachern PLLC Founding Member, 1998-Present
Mundt, MacGregor, Happel, Falconer, Zulauf & Hall, Partner, 1982-1998
Bogle & Gates, Partner, 1981-1982; Associate Attorney, 1975-1981
Arbitrator, Mediator, Special Master
Spencer serves as an arbitrator or mediator in commercial litigation
Member, ADR Roundtable
Mediator in Seattle Police Department Citizen-Police Mediation
Special Master, In Re Air Crash Disaster, MDL No. 1276, U.S. District Court, Western District of Washington
Admissions to Practice
Spencer is a member of the Washington State Bar Association. He is admitted to practice in all Washington trial and appellate courts, the United States District Court for the Western District of Washington, the United States District Court for the Eastern District of Washington, the Ninth Circuit Court of Appeals, and the United States Supreme Court. Spencer has been admitted pro hac vice to handle cases in courts throughout the country.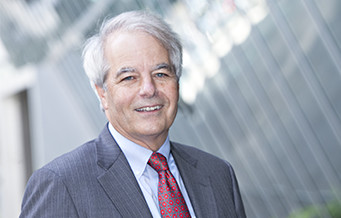 Email: shall@sh-assoc.com
Phone: (206) 292-5900
Contact Information: V-Card
Spencer Hall Resume (pdf)